Glenn Maxwell: 'I'm still in that headspace where I was during IPL'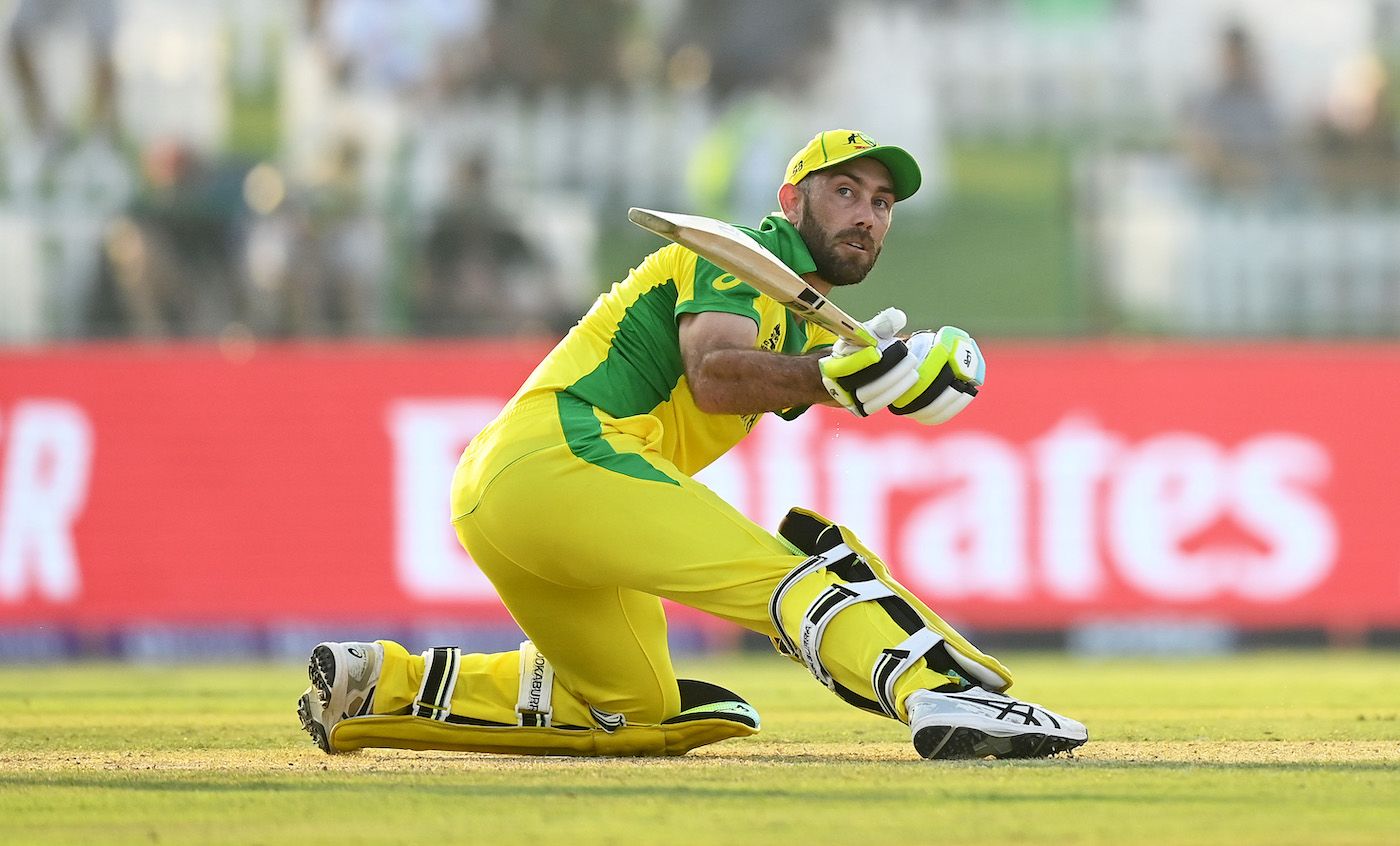 So far, Maxwell has scores of 18, 5, 6, and two 0 not outs in the World Cup but he is "not fazed by lack of time in the middle"
is happy to be a bit-part player in the World Cup semi-final if it means Australia goes on to claim their maiden T20 title.
The allrounder entered the tournament as on the planet and was expected to carry the nation's title hopes on his shoulders throughout the tournament. But he has been reduced a role player and a spectator at times as Australia has marched to the semi-finals with only one blemish against England. He has scores of 18, 5, 6, and two 0 not outs having not faced a ball in either of the last two games.
"I'm certainly not fazed by lack of time in the middle because it's actually been a really nice change and it means the top order is going really well if I'm not spending that much time out there," Maxwell said. "I've been in a really good headspace, so hopefully [I'm] not required again or hopefully required for another 0 not out and just stay at the other end."
Maxwell is confident if he is needed in the semi-final against Pakistan that he can find the form he had during the IPL.
"I feel like I've done so much work at training and I've been here for two-and-a-bit months," Maxwell said. "I know the conditions really well. It doesn't matter if I haven't batted for a few days or whatnot, I feel like I'm still in that headspace where I was during the IPL, where I was hitting the ball really cleanly and feel ready to play whatever role I need to when I get out there."
Maxwell has also had an unusual role with the ball in Australia's bowling formation. With the decision to play just four specialist bowlers and only one specialist spinner most of the time in , Maxwell was expected to play a huge role in the spin-friendly conditions. He proved more than capable with an outstanding four-over spell in Australia's opening game, but he has bowled just four overs since.
He has only been required to bowl specific overs in the powerplay for specific match-ups to left-handers. Whether that will continue against Pakistan remains to be seen given their openers Babar Azam and Mohammad Rizwan are right-handers, and Fakhar Zaman is the only left-hander in the top six.
Australia would like to squeeze one over out of their fifth bowler in the powerplay as they have done all tournament but Maxwell believes the pacemen will do the bulk of the work upfront given their success.
"The way that our quicks have bowled with the new ball has been outstanding," Maxwell said. "They've still been able to get some movement out of these pitches. I think it's been two-and-a-half months' worth of cricket on these pitches, but they're still able to find something in there and get key wickets for us upfront and that's going to be key for us going forward.
"I think anytime you can take wickets in that powerplay by using your best bowlers and using your right match-ups at the right time, it certainly puts the opposition on the back foot."
Playing the seventh batter has been important for Australia in four winning chases so far. Maxwell believes Australia need to be bold and trust their batting depth if they are asked to bat first in the semi-final.
"I think for us, it's just to play with freedom," Maxwell said. "To back the fact that we've got a really strong top order.
"We're playing the extra batter. We've got a fair bit of batting there. To know that we probably barely used our five, six and seven throughout the tournament probably shows how good our top few have been. Mitch Marsh has been on fire the last couple of games. Finch and Warner, obviously, peaking at the right time as well. So we're in a really good space, I think.
"I've also seen teams go the other way and try and hold wickets back to make sure they could go at the backend and give themselves the opportunity to play with freedom in the backend. But I suppose for us, it's probably playing with freedom at the start and really trying to make the most of the powerplay and putting the opposition on the back foot."
Alex Malcolm is an Associate Editor at ESPNcricinfo